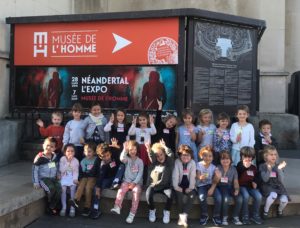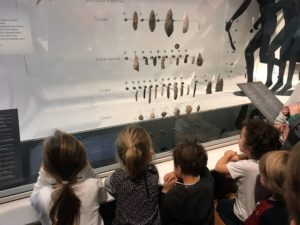 Over the past weeks, the Big and Middle Sections have started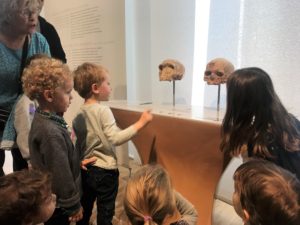 learning about the origins of Mankind.
They have been learning about Prehistoric Man and they way 'he' lived and were excited at the prospect of visiting the Musée de L'Homme in Paris to see the Neanderthaal exhibition!
This was the first museum outing for the Middle Section, and it was a success! The children were interested to see tools, skulls, skeletons
and animals from thousands of years ago and of course to draw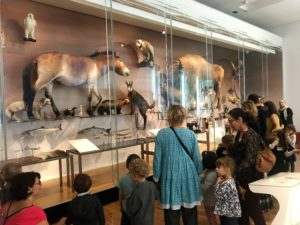 them!