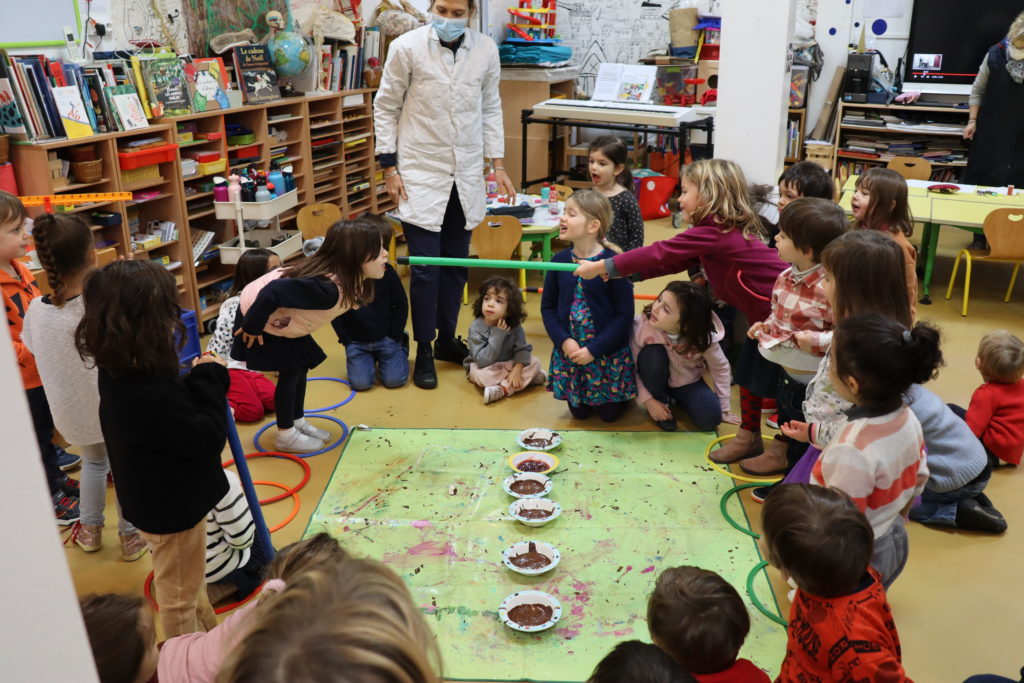 Here's a snapshot of this year's slightly different Christmas at La Maison de L'Enfant. Only slightly different because we couldn't perform our Christmas concert like we had done every year prior to this one….but full of joy, creativity and togetherness in every other way!
To begin with, once the 1st of December struck, we knew we could expect our first visit from the 'Christmas Spirit'! Instead of a regular advent calendar with windows or chocolates we, at the Maison de L'Enfant, have our own unique way of counting down the days until Christmas Day: The 'Spirit of Christmas' leaves us a special message every day with a surprise, a game, a story,a 'court-métrage' to bring us all together and help us to take stock of how much we have to be thankful for.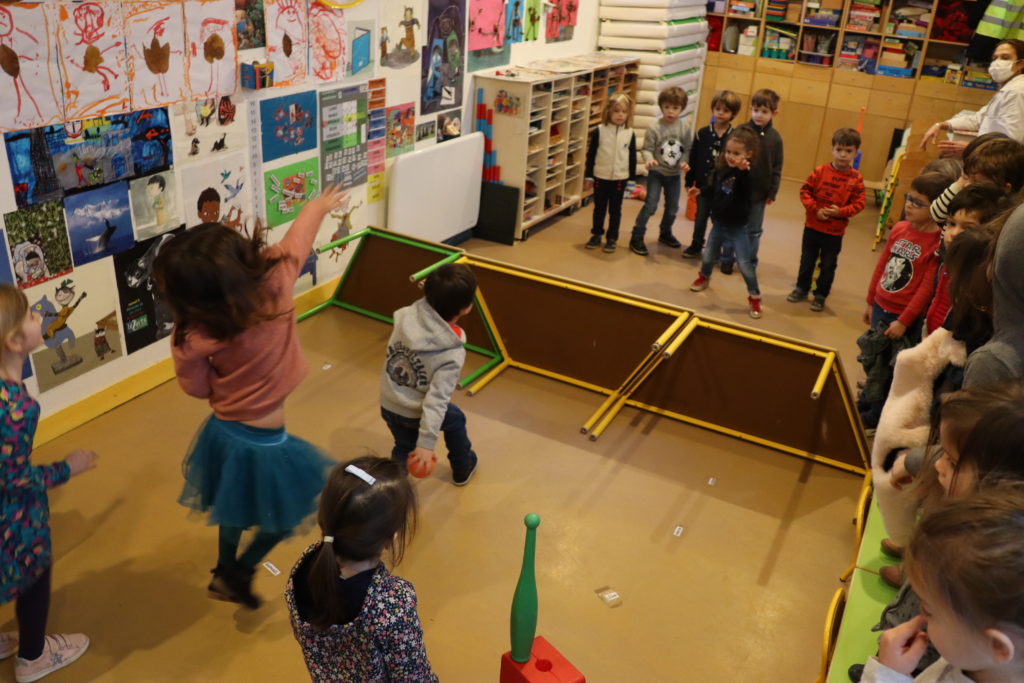 There were games built around teamwork where children of all sections worked together(involving cholcolate and marshmallows!);games that required the children to decipher riddles together; rôle play games and charades aimed at having fun but also building confidence and empathy. The children looked forward to scouring the school in search of the letter left by the 'Christmas Spirit' every morning. The school rang with laughter and shouts of encouragement during activities that brightened up the day.
We sang our Christmas songs together: two in French and two in English and learnt the meaning behind the lyrics. The children often continued singing or humming their Christmas songs throughout the day.
The children made some truly wonderful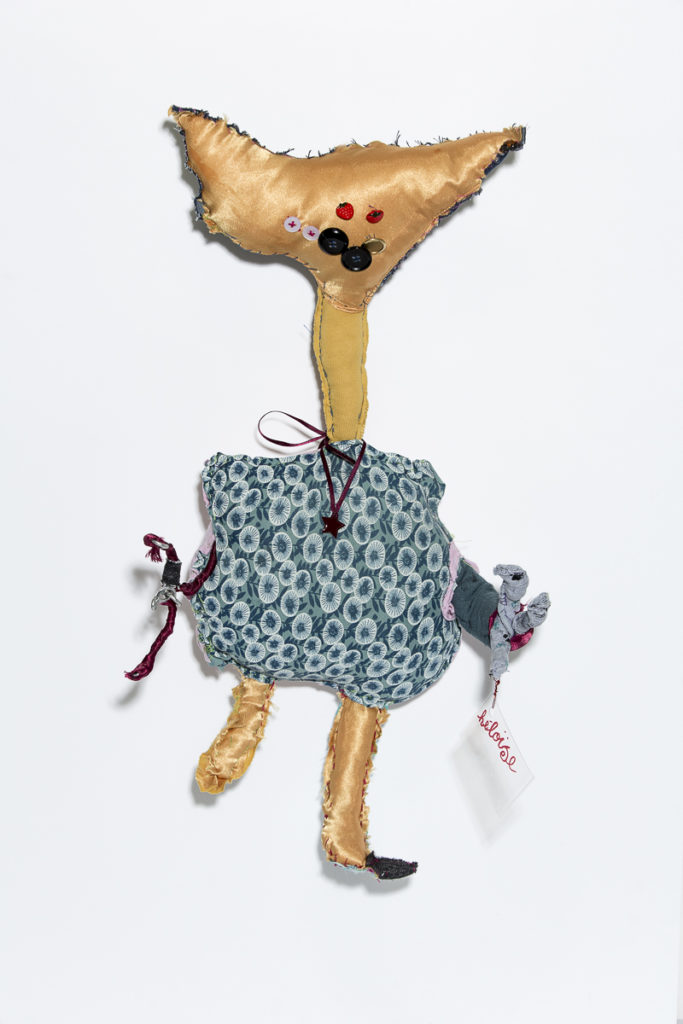 presents for their parents this year! The Little Sections, inpired by the saying 'I love you to the moon and back', made beautiful crescent and full moons from dough and decorated them with little toys, figurines and keepsakes they had brought from home. A lovely way of keeping hold of some of their childhood toys and incorporating them into a work of art!
The Big and Middle Sections, inspired by the Monstres made by designer Christian Lacroix, made 'Doudous Monstres'.  They designed the soft toy monster they wanted to make on paper, brought material they wanted to recycle from their homes and, with some guidance from Myself and Véronique, made their soft toy from scratch! And the children loved sewing! This was the first time we'd sewn with this particular cohort of children and they were thrilled to discover a new passion! A lot of them thought it would be difficult and were pleasantly surprised when not only were they capable of sewing, but very good at it! A creative activity and a confidence booster!
With their soft toys in-the-making, the children wanted to create, create, create! Luckily for them there was another manual Christmas project in the pipeline. The Big and Middle Sections were making a present for their parents, but why would they not make a present for their friend? The boys and girls here have such a strong bond and love for each other, it seemed only natural they would make presents for each other at Christmas time. To do this, we played Secret Santa! The children love the concept: they pull a name out of a hat and they make a present for that person…without divulging their name to anyone. A very tricky feat indeed! But most managed to keep the name secret until the very end!
Each child told the group which colours and shapes they liked while the whole group listened. The present-giver listened carefully to know which colours and shapes they would use to create the present they would give. They then set out to work on a fridge magnet they would create and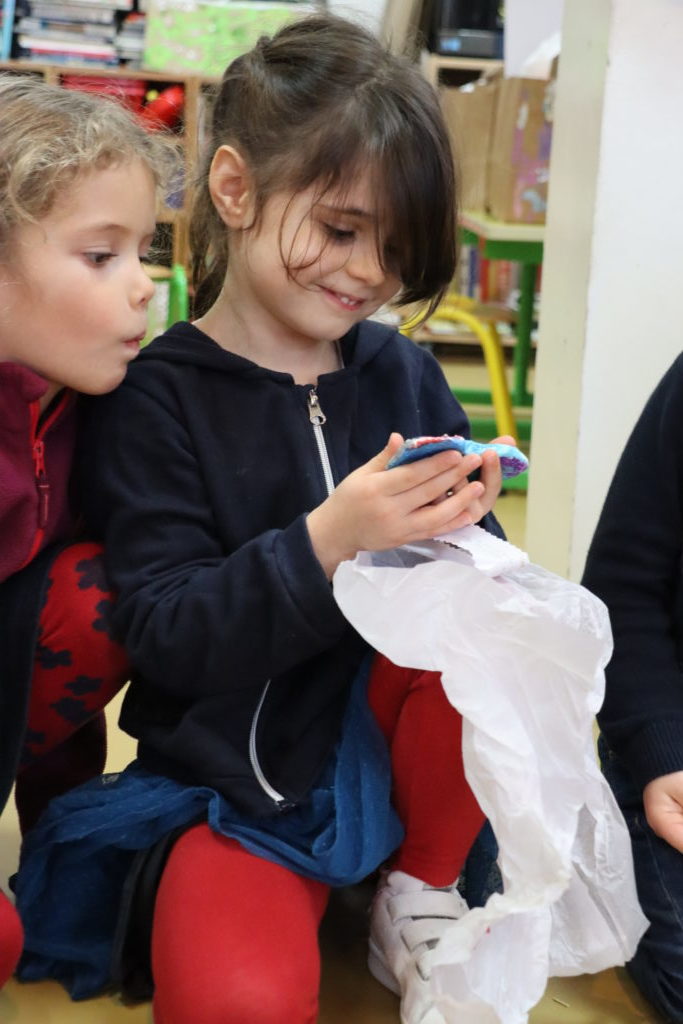 give as a gift. On the penultimate day of school before the Christmas holidays, the Secret Santas distributed their presents. It was a moving scene!
From Secret Santa to Real Santa! Christmas celebrations aren't complete at the Maison de L'Enfant without a visit from the main man himself! He kindly took time from his busy schedule to come and visit the children, much to the amazement of the smaller children! It was such a shame that Lili chose that particular moment to leave the school to 'run errands'. She missed him again this year! 😉
Santa was impressed with our decorations this year, too! We had an enormous Chrismas tree that rose just shy of the ceiling, and our Christmas village complete with a merry-go-round and carol singers! A charming setting for a heart-warming Christmas at the Maison de L'Enfant!