La Nuit Blanche 2019 en vidéo!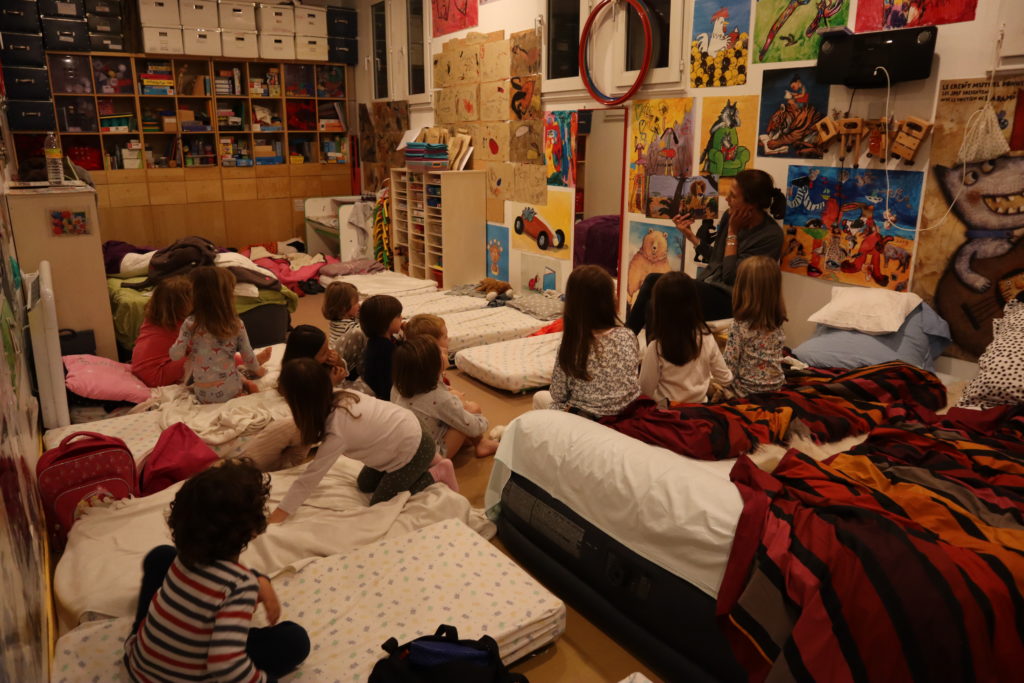 This year we celebrated the love and the bond between the children in the Big Section on a Tuesday night with our annual pyjama party!
The children were, as always very excited and perhaps some a little apprehensive too about sleeping away from their parents at school. But, once the night came and they were playing and dancing they found the night was over before they knew it!
They dined on sausages and crisps(at their request!) and fresh fruit and vegetables, washed down with Champomy and ice-creams for dessert! We talked about memories they had made together at La Maison de L'Enfant and laughed together over our feast of delights!
The children were so happy to be all together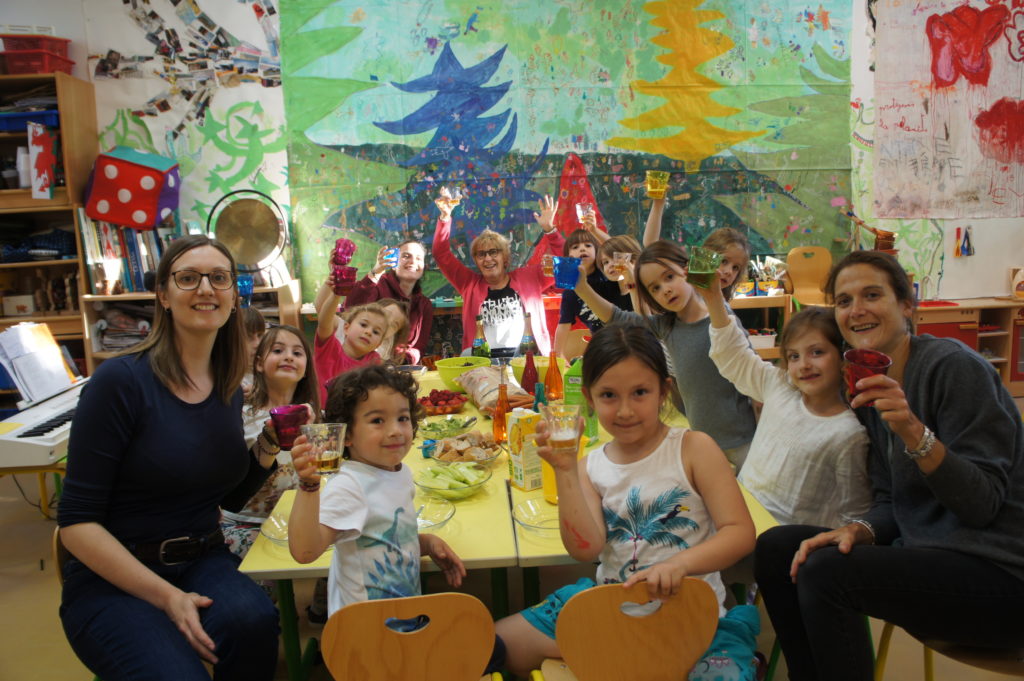 at school when all the other children had gone home!
When I thought they would be ready for bed, they had enough energy to dance the night away to their favourite Queen hits. They wanted to practise the Little Section choreography to Fat Bottomed Girls over and over and over and over again, laughing all the while!
When it was time for bed(not long before midnight!!!) the children got into bed with their 'doudous' and whispered amongst themselves for a while, then drifted off into a peaceful sleep.
They woke up surprising early and went to buy croissants with Lili at the bakery, and before we knew it, the doorbell was ringing and it was time to welcome the children that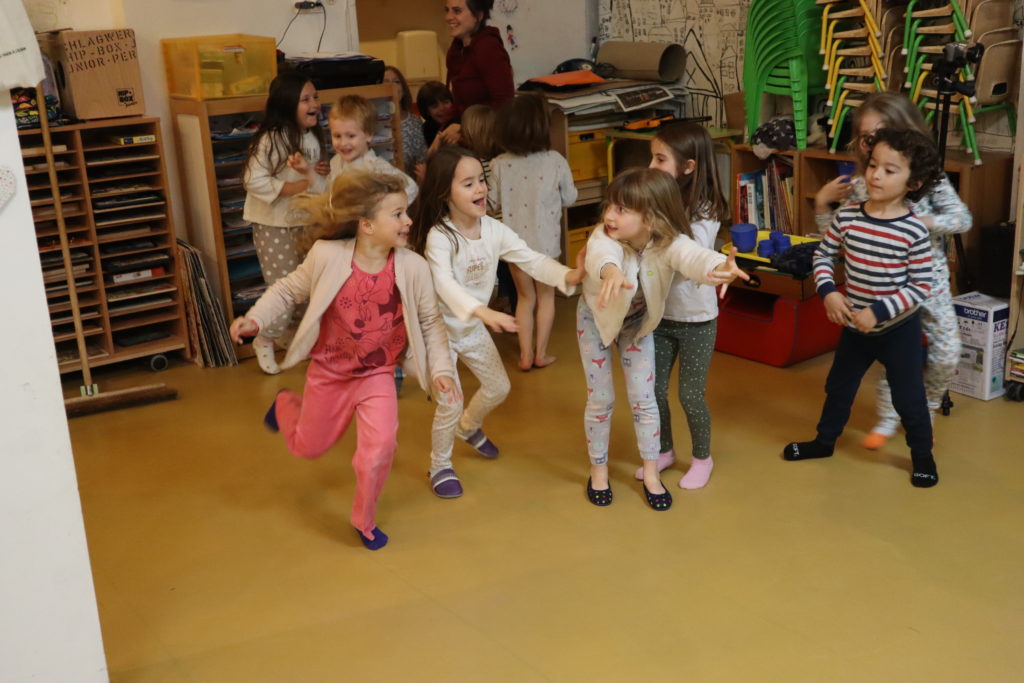 come to school on a Wednesday morning!
What a night!