Christmas is coming !
And the Maison de l'Enfant is filled with excitement. There are so many things to see, do and speak of…
The Spirit of Christmas is regularily leaving little messages for the children, ideas of things to do and things to see or listen to with each one bringing ideas of how to share the true spirit of love and joy at Christmas.
The children are putting a great amount of time and love into the presents for their parents! Naturally the theme became tree related, the care and respect of nature remains of central importance to the Maison de l'Enfant and to all it's children.
Practicing this year's Christmas show for the children's families takes up a lot of time too. (Hope as many as possible will be there to see it Thursday !)
Various holiday treats are showing up to be shared or told of to all one's friends at the school. One of the children made an amazing ginger bread house and later a cookie Christmas tree at home. He then generously brought it to school to share it with everyone.
Christmas stories and guessing games remain favourite activities for the children.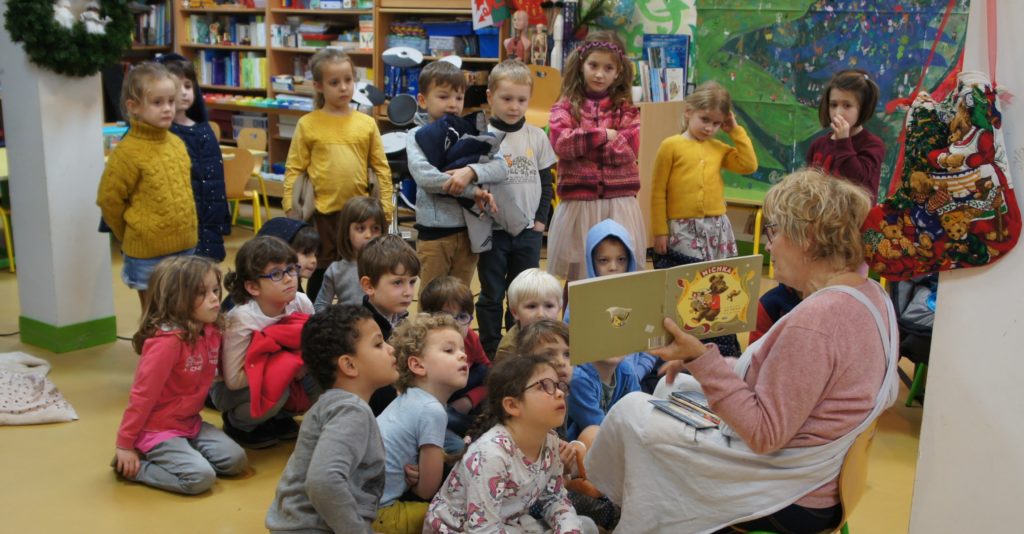 There are of course all the decorations to put up, and create…
Such a busy time, this Christmas season, always new things to do, see and talk about! And yet, the children are still making good headway with their writing and arithmetic. Parents can already expect a little hand written card from their children in Big and Middle sections. Counting days and objects are an important event each day… How many days till Chirstmas? How many objects are missing till all the children can have one? etc…