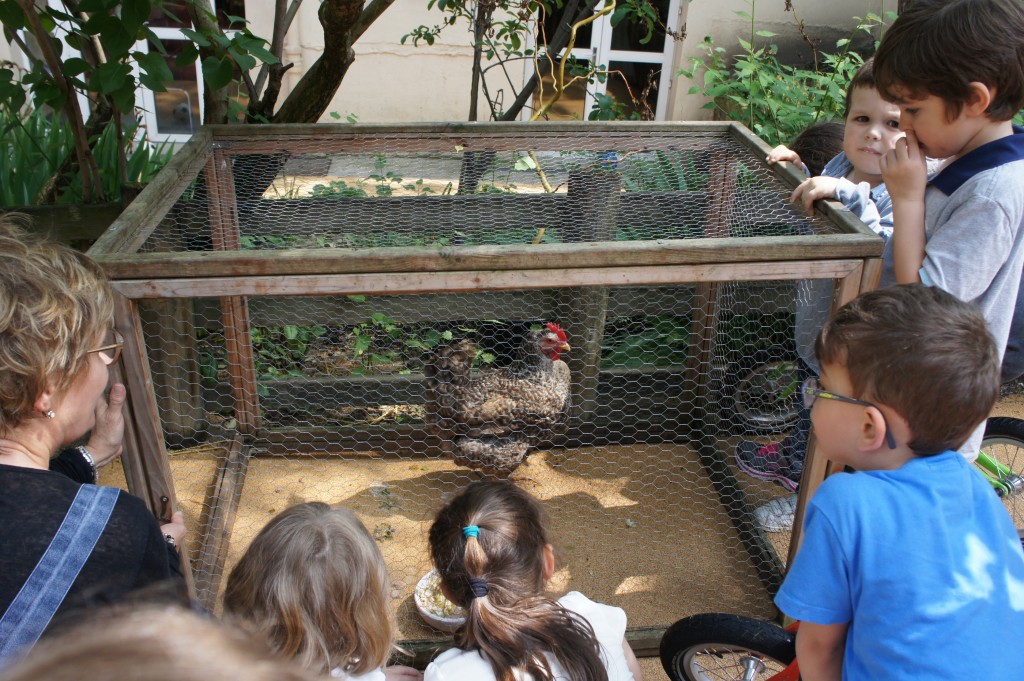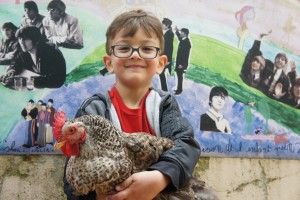 On the 9th of May, 3 new friends of the MDE came to stay with us,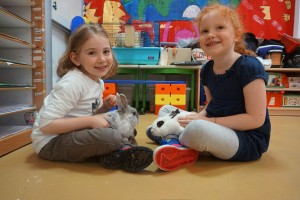 much to the excitement of the children.
Marguerite the hen arrived with her little house and belongings and was welcomed with open arms. The children spoke to her and treated her with respect and care, checking every day if she had laid an egg for us! Which she did, many times!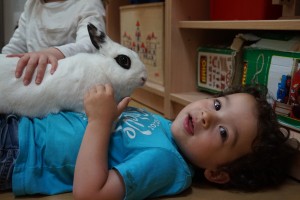 Blanchette the rabbit set up home in Lili and Kasia's room while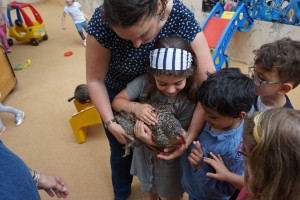 Charlie settled into the 'open space' room next door. The children watched the rabbits and thought about what they would appreciate if they were in their place.
They didn't move them from lap to lap whenever they felt like it, but let the rabbit chose when it wanted to move and discover another little boy or girl.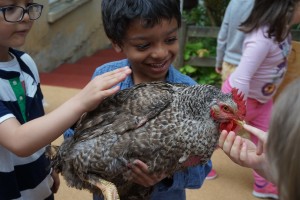 The children learnt about the responsibilities that come with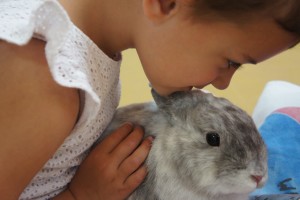 caring for a living thing. They brought raw vegetables from home to feed to the rabbits, and the suitable leftovers from lunch were selected and given to the hen. They saw us clean the hen's living space everyday, make sure it had exercise and that she felt comfortable and safe with us. The children held and caressed the animals gently, talking to them softly all the while.
This experience with the animals was of great value to the children.