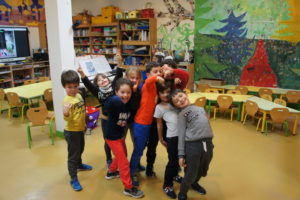 Last year's 'Big Section' is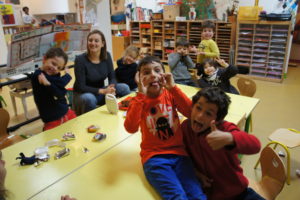 back!!!!!
The Aladdin-singing, Beatles-dancing, César-sculpting, Hockney-painting gang came back to catch up with us over 'tea-time' on Thursday the 22nd of November and it was sooooooo good to see them all together again!
The eight of them got on like siblings, laughing (and crying!)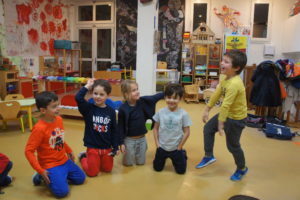 together like 'old times'. It all got a bit emotional while talking about Pierre,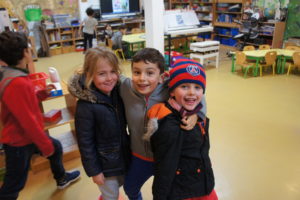 one of the group who moved to Tahiti in the summer. We made him a video, but it was still too tough for some of us to keep it together…the separation still raw. They all still keep in touch via their parents' telephones and had a lot to say about what they'd been up to since they were all last together.
We are very much looking forward to seeing them all again really soon! This is their second home, after all!