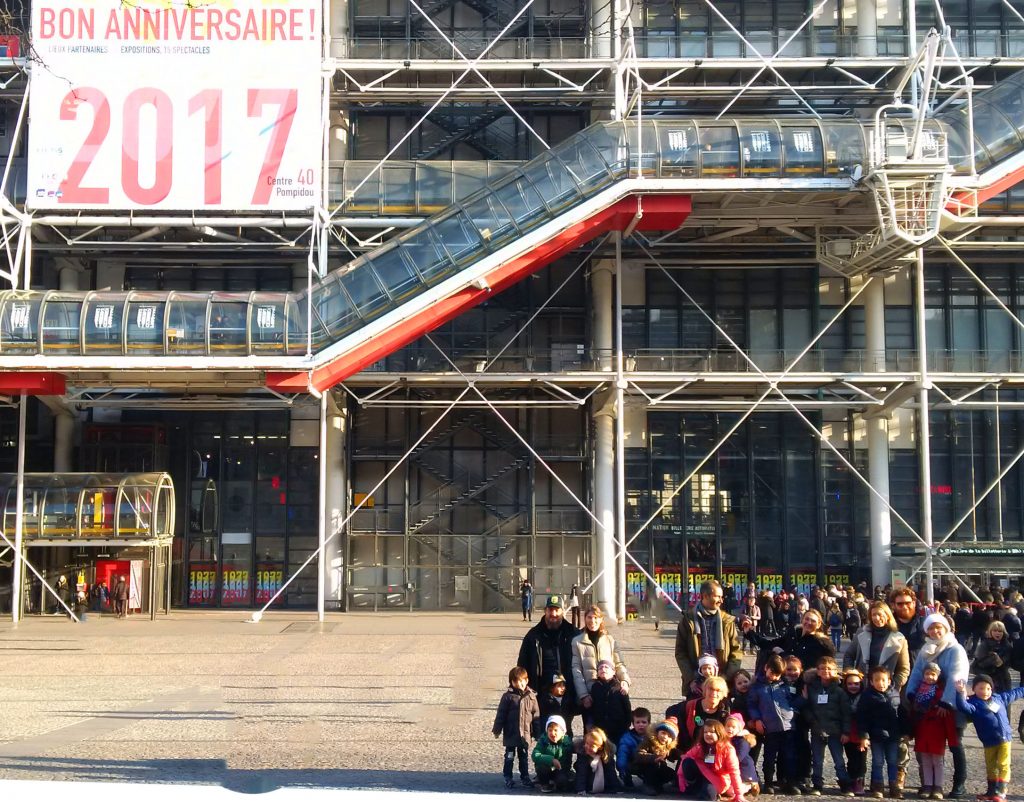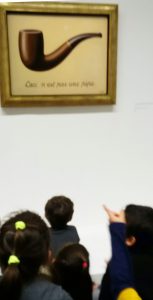 On Friday the 20th of January, the Big and Middle Sections were lucky enough to see the Magritte exhibition at the Pompidou Center in Paris.
They had been studying his work with Véronique and were eager to see the originals.  They had been captivated from the start with Magritte and his surrealist style. They tried to decipher the meaning behind his work and enjoyed inventing stories together about those they found the most bizarre.
The children sat in front of selected pieces and recounted what they knew with Véronique. We had some adult followers keen to learn from the children, as usual, too!  Some were excited to see the originals of their favourites from books they had studied at school.