With a school full of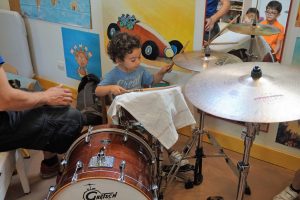 wannabe Ringo Starrs,  what better way to spend an afternoon than with a percussion workshop, led by drummer Andrès Sequera, all the way from Venezuela!
Andrès rehearsed some of the Beatles songs with the children as they sang,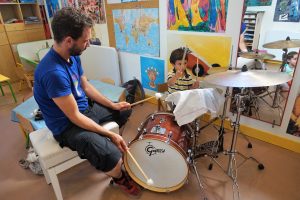 Véronique played the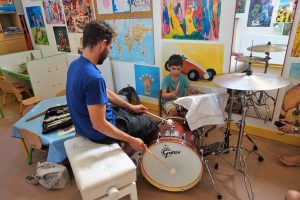 guitar and myself the piano…although the children barely sang, as they were mesmerised by the sound of a live drumkit! It sounded so good, I couldn't keep the smile off my face, either!