Today the Big and Middle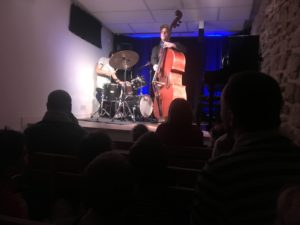 Sections went to the Boutique du Val, a charming intimate concert hall in
Meudon(http://www.archimusic.com/la-boutique-du-val/) , to see Alto Madness (http://www.archimusic.com/event/alto-madness-3/).
We were lucky enough to have a private performance of double-bass and percussion with a question and answer session, too!
The musiciens were incredibly talented, they even took requests and improvised songs the children loved! We highly recommend them!