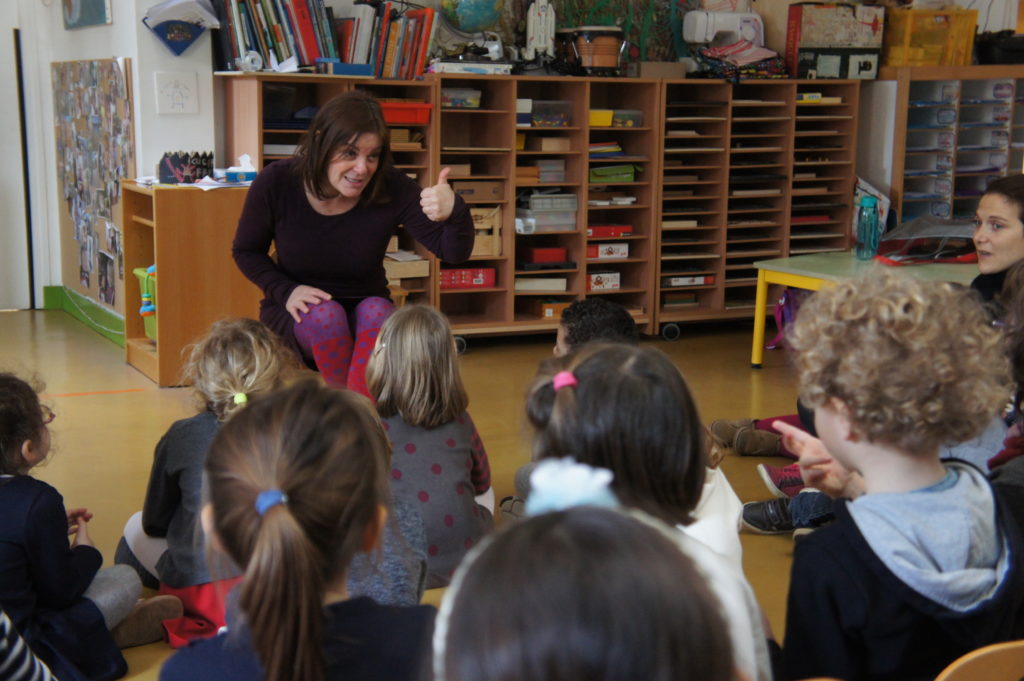 Nathalie Almeida came back to tell us tales and take our imaginations to enchanting places!
You could hear a pin drop in the classroom as Nathalie captivated her young audience with her rendition of an adaptation of Hansel and Gretel and Tom Thumb!
« Another story! Another story! »cried the children as her time with us came to an end…we'll have to wait until next time for our next adventure!