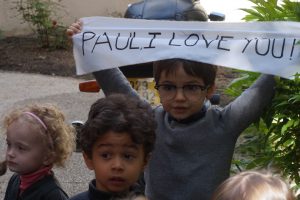 The children were fascinated by scenes of screaming fans chasing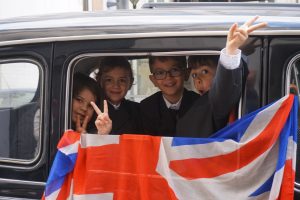 after the Beatles whenever they were aware of their whereabouts. We knew they would love to re-enact these scenes, dressed up as star-crazed fans, but in what context?
Véronique had the idea of hiring a London taxi for a morning and filming our mini-Beatles in it, followed by their adoring mini-fans! We were all super excited by the idea and when the morning of the 27th of April arrived, we could think of nothing else!
Take a look at our pictures and film!