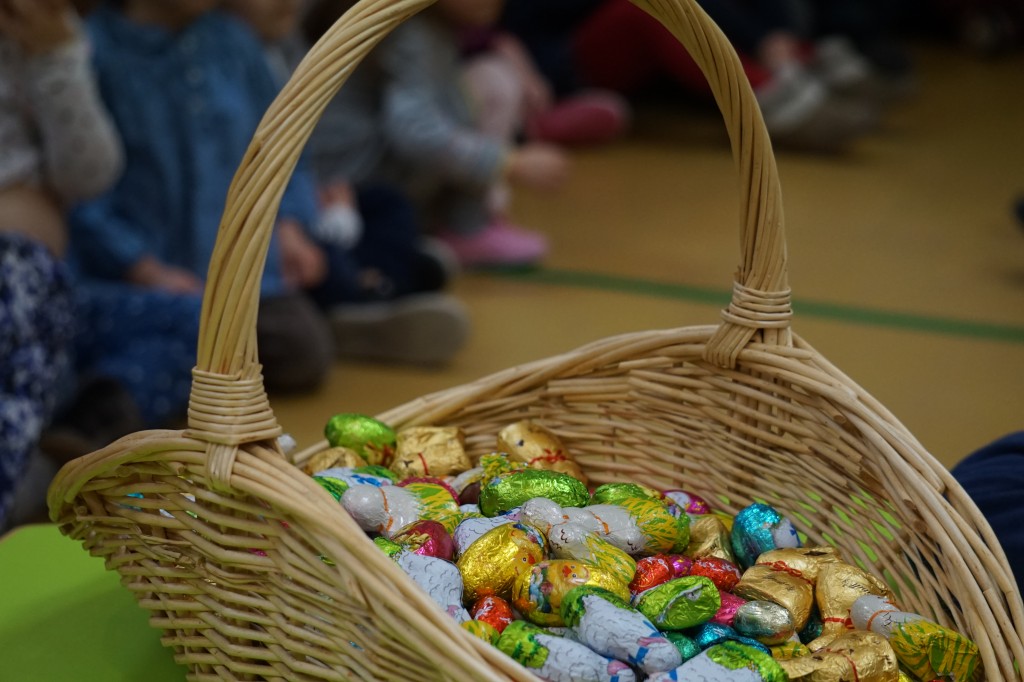 The annual Egg Hunt is always hotly anticipated at La Maison de L'Enfant and this year was no different!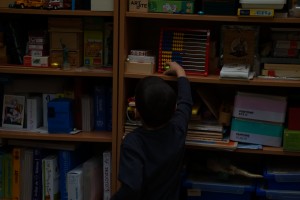 The children rehearsed some songs from Les Mis in Lili's room while Lili, Camille and I hid dozens of chocolate eggs in the 'open space'. Some visible and some in tricky places!
« The Easter Bunny has been! » – a treat second only to the jolly jelly-bellied old fellow's visit 3 months ago.
Armed with their wicker baskets, the children were more than ready to turn the place upside down in search of the chocolate goodies! The older children helped the younger ones look for eggs and were over-the-moon when they found one. They persevered, searching high and low, and announced to the whole school when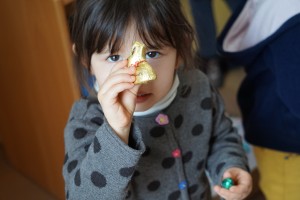 they found their treasure. Their little faces lit up at the prospect of eating one, too!
When all the baskets were emptied into one, the children admired their spoils and took 2 each to eat before lunch! Yummy!
As part of our Easter celebrations, the children in the Middle and Big Sections made Easter Bonnets, as children often do in the UK. They decorated white hats with acryllic pens and customised them with flowers, butterflies, chicks, multicoloured tissue, ribbons, straw, easter napkin cut-outs and more! They enjoyed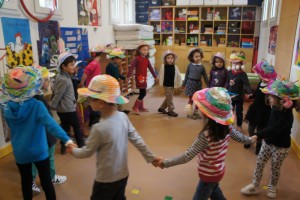 parading them and showing the children in the PS and PM their work!
The children are now appreciating the start of Spring, and the beauty it brings!