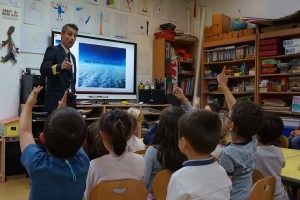 JB came back this year to enthral us with an insight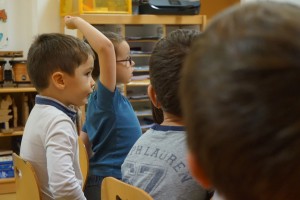 into his job and passion: flying.
The children were impressed by the pilot's uniform and ready with plenty of questions about his plane and the different facets of his work.
JB had prepared a PowerPoint presentation easily accessible for the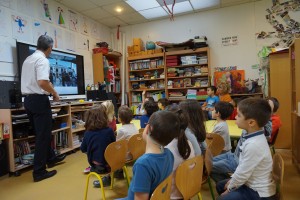 children, which they followed well. They especially liked the video he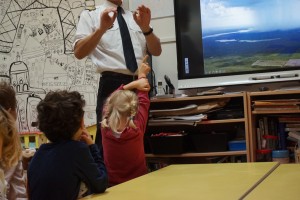 showed them taken from the cockpit on his flight to Lisbon. Seeing the landscape (and the clouds) from such a height was a real treat – not everyone gets to see the world from this perspective!
Inspired by JB's visit, the children drew planes of different colours, shapes and sizes…perhaps imagining what their planes would be like when they too, become pilots!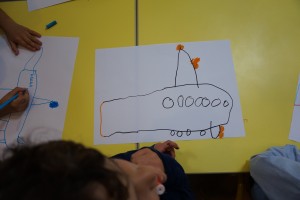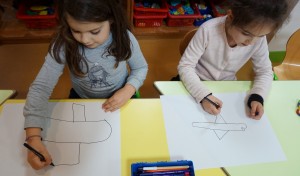 Thank you JB!!