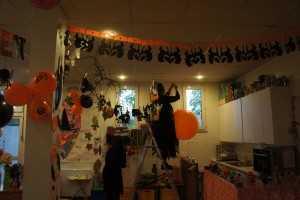 Lili and Kasha transformed the school into a haunted house full of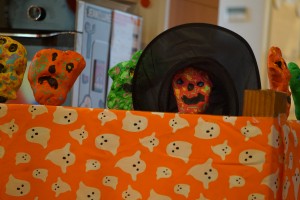 spiders, pumpkins and spiders' webs to get the children in the mood for Halloween dancing and fun! The TPS and PS made monster heads and the MS and GS decorated mini pumpkins in the style of Yayoi Kusama.
This year's Halloween party was full of laughter, games, and magic.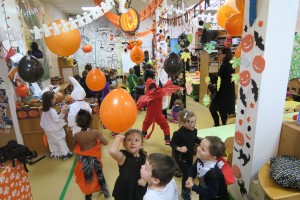 The children were excited to arrive at school in their costumes and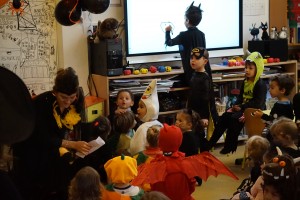 show them off to their friends!
The children sang Halloween songs and took turns to dance in the
round in their costumes, some really getting into
character! Lili invented some original party games for the children and before we knew it it was snack time!
The children enjoyed Halloween-themed snacks created with mums and dads at home and rounded off their frightfully wonderful day watching Hayao Miyazaki's 'Kiki's Delivery Service'( 'La Petite Sorcière')!